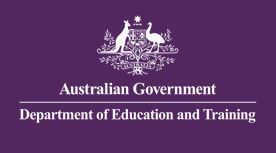 Australian Government Department of Education and Training
This government department is responsible for national policies and programmes that help Australians access quality early childhood education, school education, higher education, vocational education and training, international education and research.
We have done the most diverse translation project for this government department and push our project coordination team to their limits to get a specific project documents translated and typeset into 55 languages.
Description of Services provided:
Professional translation, checking and typesetting services into:
Anwari
Amharic
Arabic
Assyrian
Bari
Bosnian
Bulgarian
Burmese
Chinese Simplified
Chinese Traditional
Chin Haka - Hakha Chin
Chin Tedim
Chin Mindat
Chin Matu
Chin Mizo
Italian
Chin Falam
Croatian
Dari
Dinka
Dzongkha
Ewe
Farsi
Filipino
French
German
Greek
Hazaragui
Hindi
Indonesian
Japanese
Karen
Karenni
Khmer
Kirundi
Korean
Macedonian
Malay
Nepali
Nuer
Polish
Portuguese
Punjabi
Russian
Serbian
Shinwari
Sinhalese
Samoan
Somali
Spanish
Swahili
Tigrinya
Thai
Turkish
Urdu
Vietnamese
Additional quality and value added services:
Documents were provided back in pdf format to avoid issues with fonts and system settings. Due to the difficulty to find translators in some of the languages, focus groups of people with knowledge of the language were assembled to discuss the best translation outcomes.
Please feel free to check one of the files translated in all the languages we did it: