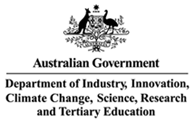 Department of Industry and Innovation.
The Department of Industry helps shape Australia's future economy through skills, learning, discovery and innovation. Together with the wider portfolio, they are working to accelerate productivity growth and secure Australia's prosperity
in a competitive low carbon global economy. They engage with business, research bodies, tertiary education sectors, government and the broader community to create and build economic and social benefits. Their focus is on promoting innovation across the economy and shaping the businesses, industries and workforce to turn these opportunities into outcomes.
For Department of Industry and Innovation, CTC translated documents into 38 different languages. Including minorities' community languages.
Description of Services provided :
Professional translation and checking services into:
Amharic, Arabic, Assyrian, Bosnian, Bulgarian, Chinese simplified, Chinese Traditional, Croatian, Dari, Dinka, Farsi (Persian), Tagalog (Filipino), French, German, Greek, Hazaragi, Indonesian, Italian, Japanese, Karen, Khmer, Korean, Macedonian, Malay, Polish, Portuguese, Pashto, Russian, Serbian, Sinhalese, Somali, Spanish, Swahili, Tigrinya, Thai, Turkish, Urdu, Vietnamese.
Additional quality and value added services :
Documents were typeset to keep the looks and feels of the original English document and additional check from
Australian based translation was enforced to guarantee there were no misinterpretation of Australian expressions.
Turnaround Times :
Normal turnaround time less than 14 days.