Translation for Government and Not for Profit Organizations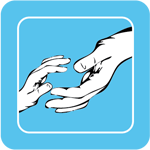 CTC has a 20 year track record providing quality assured professional translation services for Government services and Not for Profit Organisations (NFP's).
Worldwide, government access and equity charters require that important legal, health and other matters is delivered in the languages of the ethnic communities. This may be through multilingual news in print, television commercials and websites. Community presentations are becoming more frequent on the Web and DVD and this is achieved through multilingual subtitling, language dubbing and voiceover. CTC has produced multilingual products in Ireland for: The Dept of Agriculture, Dept of Transport and the National Roads Authority and in Australia for: Vic Roads, Legal Aid Commission, Australian Sports Commission, CSIRO, RTA and the Department of Infrastructure.
CTC is committed to providing cost effective language services to NFP, Not for Profits. We count as our valued clients have Oxfam, Opportunity International and World Vision. CTC provides translation services at cost price or free of charge for select projects. If your organisation is a not for profit, please enquire if your translation project can be provided at cost price or free of charge.